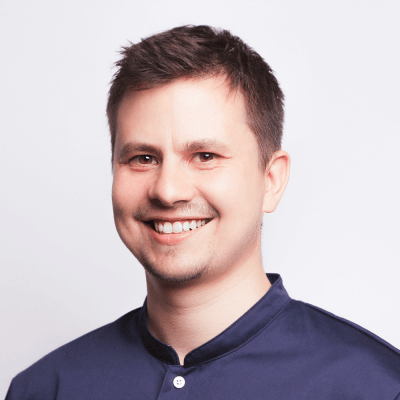 Ján is the multitalented one in our team. While acquiring a degree in economics, he decided stomatology was his passion and studied at two universities at the same time, he graduated from the Faculty of Medicine at Pavol Jozef Šafárik University in Košice in 2016.
Ján describes stomatology as a fascinating passion and he means it; the seminars he has taken part in are too many to be even named. However, he's a very competent specialist who aims to keep improving.
Therefore, Jan is not only open to knowledge, but also follows all trends in implantology to be able to provide our clients with the best service possible.